Overview of all dutch cut hyacinths
From late December till early May, we are daily engaged in producing cutting hyacinths. All flowers are washed so no traces of sand or soil stick to the flower. This gives you a clean and fresh product.
Van Haaster Vijfhuizen provides both auction cask as desired by the clients. When can cover by bunch, also multiple colors per bucket.
For large order and/or special promotional programs we will find a solution that works for both parties. We have a partnership with several collegues so we're able to match demand, quality, knowledge, service and supply.
Currently we're taking tests with waterbrew to ensure the sustainability and quality of our products. If this is successful we would be able to produce flowers that meet our quality requirements in a environmentally friendly way.
For questions about current offers or opportunities please don't hesitate to contact us.
Below you'll find some pictures of our products.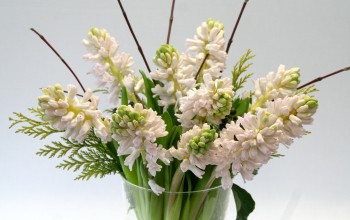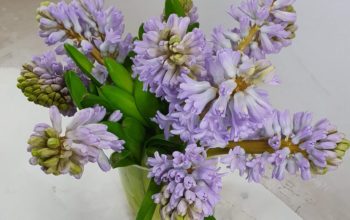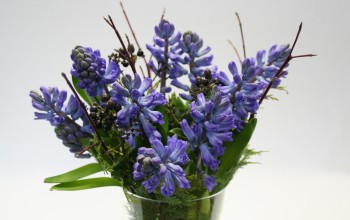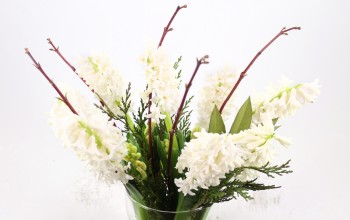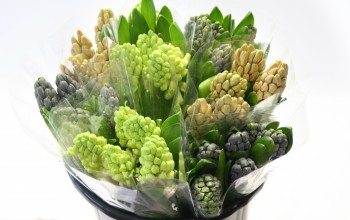 Multiple colors in bucket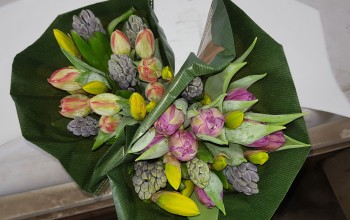 A SPRING BOUQUET OF 7 TULIPS, 7 DAFFODILLS AND 4 HYACINTS